Saint John Baptist church - Santoyo
Escape from Colditz 3D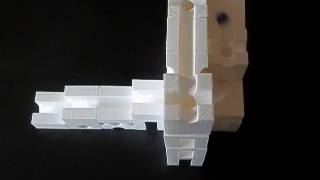 Labyrinth of cubes
ATM simulator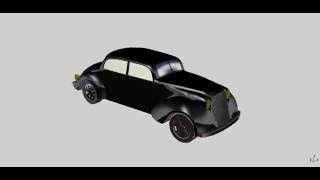 Opel Admiral
Iphone & Iwatch charger
Fluid-mechanical sewage utilization
Medal for Madrid Marathon 2015
Fencing medal Christmas 2016
Fencing medals spring 2017
Escape from Colditz 3D

3D version of the well-known board game "Escape from Colditz". Combining plastic parts made with 3d printer, wood cut with laser, printed paper and ornamental elements for natural environment we have created an adaptation of the best seller from the 80's, based on real events occurred in a nazi maximum security prison for officers during WWII.Now you can try to escape or to avoid it in the authentic group of buildings of the former nazi prison of Colditz Castle

Labyrinth of cubes

Set of cubes with which you can form a circuit in three dimensions for the passage of a marble. Each cube contains several possible paths and there are different types of cube to be able to conform great variety of trayectories.Designed to work on cognitive abilities (spatial orientation, planning, etc.) in patients with brain damage.Manufactured using 3D printing, this is a non-profit project.

ATM simulator

ATM simulator aimed for the practice and enhance of the digital prehensile capacities in patients with difficulties to perform this and other similar operations in daily life.Designed to be fixed on a vertical surface, it consists of a lower base with rough surface that opposes some resistance to the passage of the card, and a cover with card introduction length regulation.

Iphone & Iwatch charger

Support designed to hold at the same time an Iphone and an Iwatch during charging process.Both devices setting allow perfect display and utilization when charging is in progress.Developed in collaboration with Míchel Calzada, it took several prototypes to achieve a satisfactory result La colocación relativa de ambos permite su visualización y utilización durante el tiempo en el que permanecen cargando.Realizado bajo la solicitud de Míchel Calzada, y con su colaboración durante el desarrollo, tras varios prototipos llegamos a una solución satisfactoria

Fluid-mechanical sewage utilization

At present the potential energy contained in the fluids drained from each of the toilets, sinks and appliances is wasted, being dumped directly into the general sanitation network. However, this kinetic energy can be used to produce energy by conducting the fluid through a hydroelectric turbine.The way to take advantage of this energy as well as some representative cases are studied in this project with the aid of engineering software of modeling 3D and of fluidomechanical simulation

Fencing medal Christmas 2016

Destined to reward the champion of the fencing poule held in Valladolid (Lalo Garcia sports centre) on Christmas 2016.The medal has been designed using 3D modeling software and made using plastic printing.Acknowledgments to Javier Martín for her help in the finishing of the piece

Fencing medals spring 2017

Destined to reward the three first fencers (masculine and feminine categories) of the poule held in Valladolid (Lalo Garcia sports centre) on spring 2017.The medal has been designed using 3D modeling software and made using plastic printing, utilizing metallic paint simulating gold, silver and bronze.